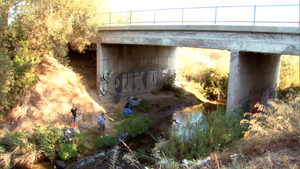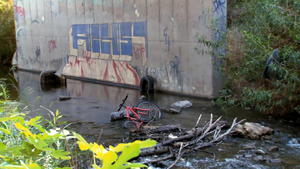 The Pawnee River is a river located in Pawnee, Indiana that Leslie Knope wants to get cleaned up. She goes to Washington, D.C. in "Ms. Knope Goes to Washington" in order to put in her application for a federal grant proposal. However, Washington doesn't move at the kind of pace that Leslie wishes it would. When she gets back from her trip, she announces to reporters that every Saturday from 8 a.m. to 10 a.m., she'll be at the Pawnee River, cleaning it up.
Ad blocker interference detected!
Wikia is a free-to-use site that makes money from advertising. We have a modified experience for viewers using ad blockers

Wikia is not accessible if you've made further modifications. Remove the custom ad blocker rule(s) and the page will load as expected.