This article is written from a real-world point of view.
Louis Szekely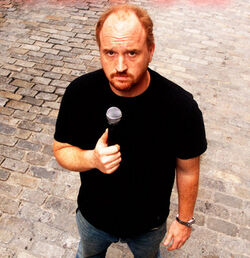 Birth Place
Washington, District of Columbia, USA
Ocupation
Actor, Comedian
Louis C.K. is an American comic who has done work on Saturday Night Life, The Dana Carvey Show, and has had many stand up specials. He appeared briefly in the second season of Parks and Recreation, and again in the fourth season as Dave Sanderson, Leslie's brief love interest.
In 2017, after accusations toward Louis C.K. of sexual misconduct, Mike Schur apologized for casting the actor on Parks and Recreation.
Ad blocker interference detected!
Wikia is a free-to-use site that makes money from advertising. We have a modified experience for viewers using ad blockers

Wikia is not accessible if you've made further modifications. Remove the custom ad blocker rule(s) and the page will load as expected.