This article is written from a real-world point of view.
Jamie Denbo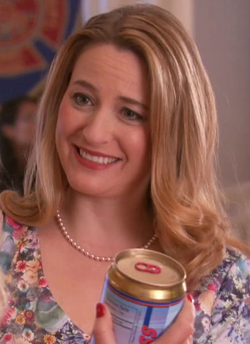 Birth Place
Boston, Massachusetts, U.S.
Jamie Denbo is an American actress. She played Kim Terlando in the Parks and Recreation episode "Correspondents' Lunch".
Ms. Denbo is a long-time performer and teacher at the Upright Citizens Brigade, a comedy theater co-founded by Amy Poehler.