Entertainment 720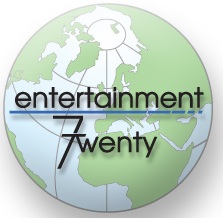 Tom Haverford and Jean-Ralphio Saperstein founded Entertainment 720 in mid-2011 as a "premiere, high-end, all-media entertainment conglomerate". Tom picked the number 720 "because you're willing to go around the world twice for your clients." Their headquarters are located at 602 Trumball Street.
According to the Entertainment 720 Official Website[1], the mission statement of the company is:
Entertainment 720 is Pawnee's first and only entertainment media conglomerate. Helmed by nightclub impresarios and marketing masterminds Tom Haverford and Jean-Ralphio Saperstein, Entertainment 720 is your one-stop-shop for public relations, marketing, or anything having to do with reaching out to people, communicating
effectively, and other desirable abilities.
In the episode "
Meet N Greet
", Tom reveals that Entertainment 720 has gone bankrupt. The company posted the following message on their official website:
Entertainment 720 regrets to announce the end of
Entertainment 720. While we must shut down our entire
venture and liquidate all remaining assets, you can never
kill an idea. And we've proven that ideas are still the power
shaping our children's futures.
Keep the home fires burning.
God Bless,


Tom Haverford & Jean-Ralphio Saperstein
References
Edit