Dennis Feinstein

First Appearance
"Indianapolis"
Gender

Male

Occupation

Fragrance maker

Portrayer

Jason Mantzoukas
Dennis Feinstein is a famous fragrance maker in Pawnee. His name was originally Dante Fiero but he changed it to "Dennis Feinstein" because it's considered more exotic in Pawnee.
Early Life
Edit
Dennis Feinstein was born to be smelled. At the early age of 10, Feinstein began his journey of perfumery, mixing together his mother's perfumes with things he found intoxicating around the house, trying to create the ultimate scent. His mother, Carmela, wanted only the best for her son and proudly wore his first perfume: "Toxic." Carmela's disappearance a week later is what crystallized Feinstein's life's mission in perfume, he says:
"I remember how the night before she left, she took me aside. She grabbed me, quite forcefully, and said, 'your perfume... it's inescapable.' Then she got in her car and drove off. I heard she moved to South Carolina with a guy named Dave. The point is, I knew I was onto something bigger than myself. Miss you, Mom."
Like most entrepreneurs, Feinstein did not find much early success, turned down time and again by the great scent artists. So he decided to go out on his own and take perfumery by storm. And stormed it did. What followed can only be described as, to quote Feinstein himself, "miraculous."
Yearning. Attack. Coma. Itch. Thickening. Sideboob. Blackout. The names you can smell a mile away. And now...
Allergic for Men. No one is immune.
All hail the conquering hero.
Storyline
Edit
Season Three
Edit
In "Indianapolis", Dennis is at The Snakehole Lounge for his "Allergic" cologne launch party. Tom Haverford attempts to pitch his cologne, "Tommy Fresh", to Dennis while there. Dennis laughs at him when Tom sprays the cologne, telling him it smells terrible, and dismisses him. Later, Ben sprays the interior of Dennis' car with "Tommy Fresh", telling Tom "he'll smell your dreams now".
Season Four
Edit
In "Citizen Knope", Ben Wyatt goes to Dennis' office for an interview. While there, Dennis has his current CFO, Eddie, in the office. He tells Ben he might fire Eddie and hire him instead. He asks if he has kids, to which Ben responds no. Dennis thinks that's good, because, as he explains "dumb-dumb Eddie's got two kids". Ben tries to apologize to Eddie for the interview, but Dennis says not to talk to Eddie. He says Ben should "treat Eddie like you would treat a person in another country that you paid $25,000 to hunt". When Ben asks what he's talking about, Dennis says he's talking about the best vacation of his life. Ben begs Dennis not to fire Eddie, telling him he doesn't want the job and it was a mistake to try to branch out. Dennis laughs and tells Ben he's crazy, saying "we'll be in touch".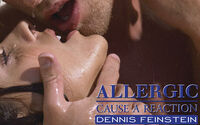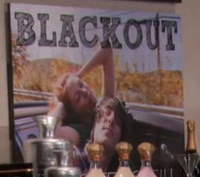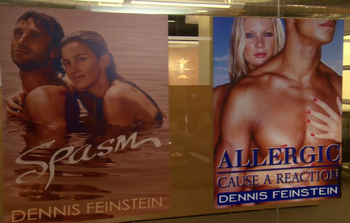 Allergic for Men - "Cause a Reaction"
Attack
Blackout - voted one of the "Top 100 Ways to Trick Someone into Sex" by Maxim
Blood Spurt
Butterface
Coma
Itch
Money Shot
Ooze
Sideboob
Sluts (forthcoming)
Spasm
Thickening
Toxic
Yearning
Appearances
Edit