Cozy's Bar is located at 829 Division in Eagleton, Indiana and is also the place where jazz saxophonist Duke Silver has monthly performances on the first Thursday of every month. Cozy's has great food, a full bar, and pool tables. Showtimes are at 9 pm on weekdays and 9:30 pm on weekends.
Business hours:
Mon - Thurs - 7 pm - 1 am
Fri & Sat - 7 pm - 2 am
Sun - 8 pm - 2am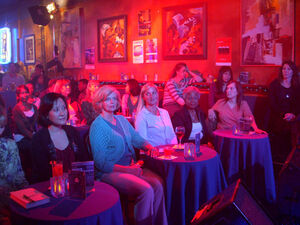 Ad blocker interference detected!
Wikia is a free-to-use site that makes money from advertising. We have a modified experience for viewers using ad blockers

Wikia is not accessible if you've made further modifications. Remove the custom ad blocker rule(s) and the page will load as expected.